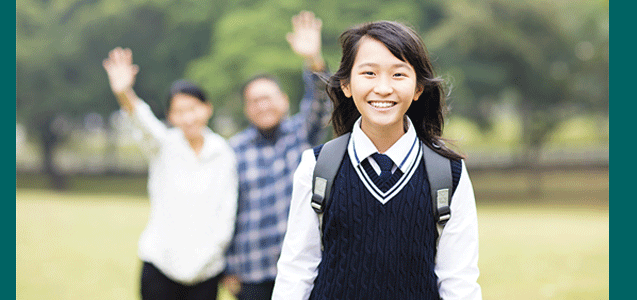 ---
Being a parent, you would naturally want the best for your child. Top of that list would probably be a quality tertiary education, which helps to equip your child for an enriching career and pave the path for his or her brighter future.
Yet do you notice the cost of university education can be so expensive? While you are cultivating your child's interest in continuous learning, saving early for the necessary expenses is equally important.
Our Juvenile Endowment Plan provides a feasible solution to guarantee your child's opportunity to higher education. When your child reaches the age from 18 to 21, he or she can get a guaranteed education payment equivalent to 25% of the insured amount, which can be used to support local or overseas tertiary education.
This plan also integrates life protection for your child. Should your child passes away before the age of 21, a lump sum equivalent to the insured amount will be payable regardless of the guaranteed education amount previously paid.
Being the payer, this plan offers a special coverage to you without additional premium being required. Should you pass away or are disabled due to accident or illness, your child's education fund premium can be waived. You can always rest assured that your child's education fund is very secured despite of any unexpected events.