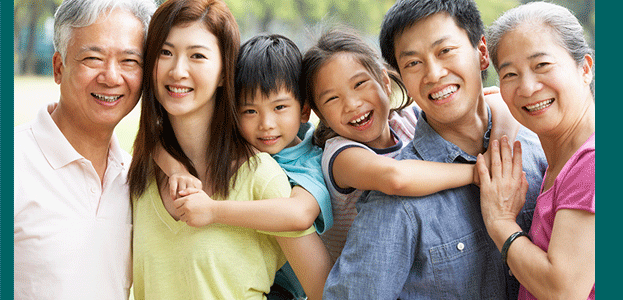 ---
At Luen Fung Hang, we understand you will have different goals at every stage of your life. No matter what dreams you may hold, a long term and carefully devised financial plan can give you the benefits to build a brighter future.

Our Endowment Plan is specially designed to help you realize your dreams. It demonstrates your commitment and care for your loved one, and helps you in realizing and enjoying extraordinary goals together.
Different benefit periods are available to match up with your personal needs according to your current phase of life. Furthermore, you can enjoy the flexibility of combining this plan with further protection options such as cover for major illness and accident.
The Endowment Plan also integrates protection and savings. Three benefit periods ranging from 10, 15 to 20 years are available to you depending on how long you want to be covered. A guaranteed savings amount together with dividend earned will be payable to you when your policy matures. Should you pass away during the covered period, your family can also receive a cash support equivalent to the guaranteed savings and the dividend.
Whole Life Plan

Each day, we work diligently towards a promising future of financial freedom and quality living for our loved ones. We hope we will never face any worries, yet life sometimes delivers unpleasant surprises. Accident, critical illness, even sudden death could happen to anyone at any time. If something happened to you, the impact could emotionally devastating to your family. How could your spouse manage if your income has stopped?
Our Whole Life Plan is specially designed to offer financial security to your family. This plan can provide protection for your beloveds by providing cash benefit in case the unexpected has arrived.
Up to 100 percent coverage is offered to you until 100 years of age. In the event of accident or terminal illness, your family's financial stability can be preserved by receiving a cash payment equivalent to the insured amount and dividend earned.
Throughout your life journey, you will come up with all kinds of targets and dreams. To make your dreams come true, a well laid out financial plan will play a crucial part in helping you plan your future. Our Easy Savings protection plan series feature three different premium payment periods, making your scheme more flexible. These plans include "10-Year [5-Year Premium Paying Period]", "15-Year [12-Year Premium Paying Period]", and "20-Year [15-Year Premium Paying Period]", specifically pinpointing your needs at different stages.
Product Features
This plan provides life insurance protection and saving element. Not only does it allow you to reach saving target, but also gives you peace of mind.

You can determine the sum assured and coverage period based on your saving target. Upon policy maturity, a lump sum equal to the sum assured is payable.

Should you pass away within the covered period, the beneficiary can always expect to have a refund of the total premium paid in addition to the death benefit.

Dividends will be distributed annually on each policy anniversary. Dividend options include accumulation, cash withdrawal, premium reduction and paid-up addition.

The protection period of this plan is up to 10/15/20 years of the Insured while the premium paying period is only 5/12/15 years. Protection continues even the policy has been fully paid up.
---
---